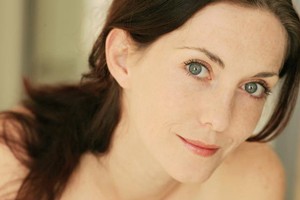 Facial acupuncture treatments are back! Every facial acupuncture treatment now includes your choice of facial massage or nanoneedling. 
Enjoy all the health benefits of whole body acupuncture with a focus on looking and feeling younger, healthier and more vibrant!  Facial Rejuvenation Acupuncture brings out your innate beauty and radiance… naturally.
Acupuncture Facial Rejuvenation – sometimes also called Cosmetic Acupuncture or an Acupuncture Facelift – is a safe and effective non-surgical alternative to plastic surgery and Botox. The treatments address the physical, mental and emotional patterns that cause disease and contribute to the aging process. The results are softer, smoother, healthier and more radiant skin.  In addition, most patients find that their general health and energy level also improve during a course of treatment.  Along with the benefits of acupuncture, Kate Blalack uses top quality Eminence Organics skin care products during treatments in her Boulder, Colorado clinic.
Men and women both enjoy the benefits of these comprehensive, individualized treatments, which can reduce wrinkles, fine lines, sagging, puffiness, and discoloration in the skin.
You can choose from 60- or 90-minute Facial Rejuvenation acupuncture sessions. Temporary results can be seen from a single Cosmetic Acupuncture treatment. For lasting results, regular Facial Rejuvenation Acupuncture and Massage treatments are strongly recommended.
What are the benefits of Facial Rejuvenation Acupuncture and Massage?
The benefits of Facial Rejuvenation Acupuncture and Massage may include:
Improved muscle tone and dermal contraction
Increased collagen production
Reduction of bags under the eyes
Reduction of sagging and jowls
Decreased puffiness around the face
Elimination of fine lines on the face
Reduction of larger wrinkles
Hormone balancing for hormonal acne or dry skin
Moistening of dry skin through increased circulation to the face
Improvement of facial color through increased circulation
Tightening of the pores
Lifting of drooping eyelids
Reduction of age spots
Decrease of stress evident in the face
Emergence of one's innate beauty and radiance
What does a Facial Acupuncture treatment consist of? 
Both the 60- and 90-minute Facial Acupuncture treatment are very relaxing and take place in our comfortable Boulder clinic. Every Facial Rejuvenation Acupuncture and Massage treatment consists of a full body "regular" acupuncture treatment, which simultaneously addresses any other health concerns. In addition, fine needles are placed at strategic points in the face and scalp to lift the skin, reduce wrinkles, and improve circulation in the face. Eminence Organics skin care products, including a masque and deep moisturizer, are integrated to enhance the treatment. Finally, the option of either nanoneedling or a Facial Rejuvenation Massage of the neck, shoulders, face and scalp releases tension, improves blood flow, and leaves you feeling relaxed and refreshed, and your skin soft and revitalized.
Should I choose a 60- or 90-minute session? 
A 90-minute Facial Acupuncture session allows time for whole body "regular" acupuncture to completely address whole body health and any other specific health concerns. Acupuncture on the front and back of the body can be included, as well as cupping, estim, auricular acupuncture, and herbal consultation if needed, and a longer Facial Rejuvenation massage or nanoneedling treatment at the end.
The 60-minute Facial Acupuncture session is a more focused treatment. This treatment is ideal for those who have completed a 12-treatment series and want to continue with maintenance or for those who would like occasional treatment. It is also perfect for those who don't have other health concerns to address, or for those who don't have time for the 90-minute session. The 60-minute treatment also includes face-up whole body "regular" acupuncture front treatment and facial massage or nanoneedling.
What is the course of treatment?
Generally, a full course of treatment consists of 12 sessions, ideally completed within 2-3 months (once or twice a week is ideal). Herbal medicine, supplements, and/or dietary therapy may be recommended in conjunction with acupuncture and massage treatments. While studies have shown improvement after just one treatment, the effects of Facial Rejuvenation Acupuncture become most noticeable and lasting on or about the seventh session. Each person responds differently, depending on his or her condition and lifestyle prior to treatment.
Why choose Facial Rejuvenation Acupuncture over a surgical face-lift or fillers?
While not a replacement for surgery, Acupuncture Facial Rejuvenation is an excellent alternative. It is far less costly than cosmetic surgery and is safe, virtually painless, and has no side effects or risk of disfigurement. Unlike surgery or fillers that may have an extended recovery period with swelling, discoloration or unintended results, there is no trauma from Facial Rejuvenation Acupuncture. While Facial Rejuvenation Acupuncture cannot reshape the face, it brings out your innate beauty and vitality while safely and naturally improving overall health.
Is there anyone for whom Facial Rejuvenation is not appropriate?
Almost anyone can benefit from Facial Rejuvenation Acupuncture and Massage. However, Facial Rejuvenation should NOT be used by those with:
Heart disorders
Diabetes Mellitus
High blood pressure
Pregnancy
Acute oral herpes outbreak
Pacemakers
Bruising or bleeding disorders
Individuals who currently suffer from migraines
Acute cold or flu symptoms
What is Nanoneedling? 
Nanoneedling is a non-invasive procedure that uses a pen-style tool with sterile, single-use silicone or stainless steel nano-tips. These treatments work on the epidermal layer, and significantly increase product absorption to rejuvenate your skin. Kate uses high quality Eminence Organics products during facial acupuncture treatments to maximize benefit in conjunction with nanoneedling. Treatments can help improve skin tone and texture, minimize the appearance of pores, reduce pigmentation, and help clear small scars and fine lines. Unlike the similar but more invasive technique of microneedling, there is no numbing required, and no downtime after treatment. Your choice of nanoneedling or a facial massage is included in every Facial Acupuncture treatment.
Where can I get more information or schedule an appointment?
Contact Kate Blalack, L.Ac. at (720) 507-5748. Kate is a certified practitioner of Facial Rejuvenation Acupuncture and Massage in Boulder, Colorado. Kate is a nationally certified acupuncturist and Chinese herbal medicine practitioner in Boulder, Colorado. Kate has a special interest in working with women and families, including acupuncture for fertility, menstrual problems, pregnancy, and postpartum.
"I have been getting facials with Kate for the last couple of months. My skin looks fantastic! My skin is firmer and most of the fine lines I had have disappeared! Kate is very gentle and caring. She listens to your concerns and never tries to push services or products on you. I highly recommend her services." – Britt A., Golden, CO

"I chose to see Kate because in addition to my primary reason for visits (chronic tiredness) she offered facial rejuvenation. I could see the subtle, but noticeable results on my face after the first treatment – the following morning my face looked as if I had a particularly good day, probably not noticeable to others but I could definitely see it. I really liked the 12-treatment series that Kate offers because it made my face look more healthy and glowing, and my skin acquired this suppleness that wasn't there before. Also, another big benefit was a great sense of relaxation – the facial rejuvenation series was a fantastic way to de-stress at the end of the work week. I loved the results last year, and just did it again this year – definitely worth it, and I recommended it to all my girlfriends!" – I.J., Boulder, CO