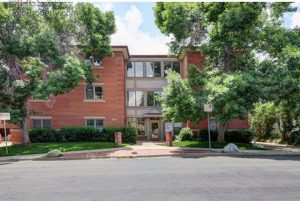 Kate Blalack Acupuncture
Location:
Kate Blalack's Boulder acupuncture & Chinese herbal medicine practice is located at:
948 North St, Suite 6 (2nd floor, with elevator access)
Boulder, CO 80304
Phone: (720) 507-5748
Office Hours:
Visits are by appointment.
Current office hours are:
Monday 9-3
Wednesday 12-3
Thursday 9-5
Friday 9-3
Appointments outside of the times listed below may be available; please call or email if you don't see an available time that works for you.
Parking
Street parking around the office is free and usually available. We also have 2 reserved parking spots labeled "For unit 6" in the parking garage at the back of the building. The driveway to access these spots is on the west side of the building, marked with an "Entrance" sign. These parking spots are a bit tight – if you drive a large car or aren't comfortable with tight parking spots, you might want to consider street parking instead. If you are just running in to pick up herbs, feel free to park in the loading zone directly in front of the building.


Chautauqua Apothecary
Our acupuncture clinic is also home to Chautauqua Apothecary, Boulder's largest and most active Chinese herbal pharmacy. We have over 400 bulk Chinese herbs, along with granular ("instant") herbs, topical medicated patches, liniments and plasters. Your customized Chinese herb order will usually be made while you receive your treatment, eliminating the hassle of additional errands, or paying and waiting for shipping.  Patients can refill herb orders by phone for convenient pickup at our office, and herb orders can be mailed anywhere in the U.S. as well.
We also carry a selection of high quality supplements. Any other supplements you may need are available at a discount from our online store. Order high quality supplements here from Xymogen, Pure Encapsulations, Designs for Health, Thorne, Integrated Therapeutics, Pharmax, and more.
We carry only the highest quality herbs and supplements. For details on herb sourcing and quality assurance, please see the FAQ.