Acupuncture for Menstrual Problems 
Menstrual issues are extremely common among women of all ages. Because Chinese medicine looks at each person as an individual, Chinese medicine can offer customized and varied treatment approaches for women, which often surpass the hormonal and surgical options so often recommended by Western medicine. If you are looking for a natural, non-hormonal treatment for menstrual issues, acupuncture and Chinese herbal medicine can help. Examples of issues that can be treated are: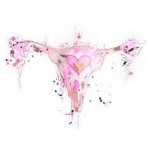 PMS (premenstrual syndrome) and PMDD (premenstrual dysphoric disorder)
Midcycle bleeding or pain
Abnormal bleeding
Irregular cycles
Amenorrhea (lack of periods)
Painful periods and endometriosis
PCOS, cysts and fibroids
"After about 4 months with Kate I'm feeling a huge reduction in my pain/discomfort due to endometriosis, and as a bonus I can see results in other areas of my health as well… fewer migraines, more energy, and an overall sense of well being. She is very intuitive, a great listener, and very good at what she does. I would recommend her to anyone." – Nicole J., Boulder, CO
See what else patients are saying about Kate's work in Boulder with women's health.
Kate Blalack is a nationally certified acupuncturist and Chinese herbal medicine practitioner in Boulder, Colorado. Kate has a special interest in working with women and families, including acupuncture for fertility, menstrual problems, pregnancy, and postpartum. Contact Kate for more information or to book an appointment at her Boulder clinic.