Acupuncture for Menopause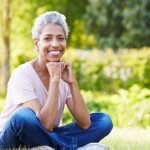 Menopause is a natural transition that affects women in many different ways. Some of the menopausal symptoms that acupuncture and Chinese herbs can treat are:
Hot flashes
Night sweats
Mood swings
Insomnia
Weight gain
Frequent urination
Heavy or prolonged bleeding
Changes in skin and hair
Vaginal dryness and painful intercourse
Loss of libido
"Having suffered with the severe mood swings, depression, and other physical issues [of menopause] traditional medicine did not have any answers. My MD suggested alternative treatment and I found Kate. I have experienced a new focus and balance that has helped my marriage and art business get back on track. I tried the herbs and once I stopped them realized that was a mistake. I enjoy the ritual of brewing my herbs and believing in their healing properties." – Delcia Litt, Erie, CO
See what else patients are saying about Kate's work in Boulder with women's health.
Kate Blalack is a nationally certified acupuncturist and Chinese herbal medicine practitioner in Boulder, Colorado. Kate has a special interest in working with women and families, including acupuncture for fertility, menstrual problems, pregnancy, and postpartum. Contact Kate for more information or to book an appointment at her Boulder clinic.