Acupuncture for Fertility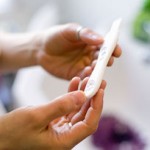 Healthy parents produce healthy babies. Chinese medicine and fertility acupuncture are a great way to promote not just fertility but overall health and wellness. Whether you have been trying to conceive with no luck, suffered miscarriages, or simply want to be as healthy as possible before getting pregnant, Chinese medicine can help. Specifically, acupuncture and Chinese herbs can help with:
Optimizing ovarian reserve (producing healthy eggs, especially in older women)
Anovulation (lack of ovulation)
Male factor sperm motility and morphology issues
Hormone regulation, including thyroid hormones, estrogen and progesterone
Autoimmune disorders including premature ovarian insufficiency and clotting disorders
PCOS
Recurrent miscarriage
"Unexplained" infertility
Support for IUI and IVF procedures
Fertility acupuncture and Chinese herbal medicine are a safe and natural way to support fertility and pregnancy. Numerous research studies have shown that acupuncture can help women conceive and carry healthy pregnancies. Acupuncture can also be used along with Western assisted reproductive technologies such as IUI and IVF, and Chinese herbs (when prescribed by a trained professional) can be safe and supportive in these situations as well.
"Kate is absolutely wonderful! At our first meeting I immediately felt at ease and just loved being around her energy. She is absolutely a natural and intuitive healer. I started TCM for fertility and after 1 session right before ovulation and 1 around implantation time I got a positive pregnancy test 3 days later!" -K.H., Boulder, CO
See what else patients are saying about Kate's work in Boulder with women's health.
Kate Blalack is a nationally certified acupuncturist and Chinese herbal medicine practitioner in Boulder, Colorado. Kate has a special interest in working with women and families, including acupuncture for fertility, menstrual problems, pregnancy, and postpartum. Contact Kate for more information or to book an appointment at her Boulder clinic.