The following adjunct Chinese medical therapies may also be used during your treatment in our Boulder, Colorado acupuncture clinic.
Auricular Therapy – Ear Acupuncture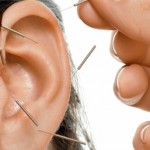 Auricular acupuncture is one of the more widely used microsystems within eastern medicine. Microsystems use one aspect of the body – for example, the ears, hands or feet – to treat conditions that are present anywhere in the body. Auricular acupuncture may be used as a primary mode of treatment or in conjunction with other treatments such as acupuncture, bodywork or herbal medicine.
Auricular acupuncture can be used for conditions including:
anxiety, depression, and insomnia.
physical pain such as arthritis, back pain, and sciatic pain
headaches, including migraines
allergies
weight control
addiction to drugs, alcohol and cigarettes
E-Stim / Electroacupuncture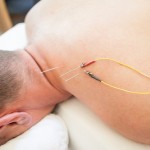 E-Stim is short for Electric Stimulation, also known as Electroacupuncture. Wires or electrodes are attached from an E-Stim device to acupuncture needles inserted through the skin to induce continuous electric pulses.
E-stim is most commonly used along with acupuncture for:
pain management, including acute and chronic back pain, TMJ, shoulder pain, sciatic pain
to increase blood flow to the uterus prior to IVF
post-surgical recovery
neurological disorders
labor promotion in full term pregnancy
Injection Therapy 
Vitamin B-12 injections – used to address anemia, fatigue and more
Traumeel injections – homeopathic solution excellent for musculoskeletal injuries, including tendonitis, sprains and strains. For more info, see this article from the NIH.
Kate Blalack is a nationally certified acupuncturist and Chinese herbal medicine practitioner in Boulder, Colorado. Kate has a special interest in working with women and families, including acupuncture for fertility, menstrual problems, pregnancy, and postpartum. Contact Kate for more information or to book an appointment at her Boulder clinic.