Acupuncture for Hormone Regulation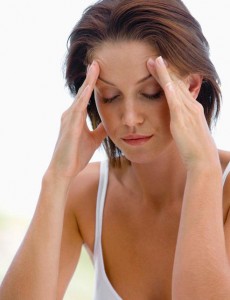 Acupuncture and Chinese herbs can help regulate hormones, including thyroid hormones, estrogen, progesterone, testosterone, adrenal and stress hormones such as cortisol, as well as prolactin and hypothalamic hormones. Symptoms of hormone dysregulation that Chinese medicine can treat include:
Acne
Mood swings
Anxiety, irritability and depression
Migraine headaches
Food cravings, digestive disorders and unexplained weight gain
Hot flashes
Night sweats
Vaginal dryness
Low libido
"I chose to work with Kate because she came highly recommended for my needs related to hormones and women's health. From my first appointment Kate made me feel right at home. Everything about the session felt tailored just for me from the lifestyle recommendations to the acupuncture during the session and the herbs she blended for me to take at home. Kate is knowledgable, sensitive, kind, and gentle. I'm so glad she is part of my journey to better health." – F.D. Boulder, CO
See what else patients are saying about Kate's work in Boulder with women's health.
Kate Blalack is a nationally certified acupuncturist and Chinese herbal medicine practitioner in Boulder, Colorado. Kate has a special interest in working with women and families, including acupuncture for fertility, menstrual problems, pregnancy, and postpartum. Contact Kate for more information or to book an appointment at her Boulder clinic.