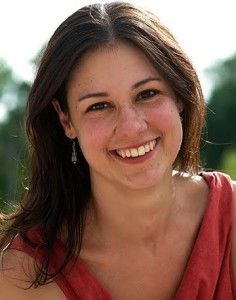 Kate Blalack is a nationally certified Acupuncturist and Chinese herbal medicine practitioner in Boulder, CO. Kate has a special interest in working with women and families, including acupuncture for fertility, menstrual problems, pregnancy, and postpartum.
Kate received her B.A. from Brown University in Providence, RI., and her Master's of Science in Oriental Medicine (M.S.O.M.) from Southwest Acupuncture College in Boulder, CO in 2007. Following her passion for learning about all systems of human health care, Kate began her medical training as a Wilderness EMT as a teenager. In her early 20s, she spent several years traveling, studying and teaching the culture and healing traditions of India, Nepal, Tibet, Bhutan, Thailand, Indonesia, Japan, and China. During this time, she spent time in clinics for leprosy in India, and with both traditional healers and acupuncturists and in modern hospitals in Nepal, India, Bhutan and Tibet. Back in the U.S., she explored a possible career in Western medicine, working in Surgery, Endoscopy and Cancer Care at Boulder Community Hospital before committing to Chinese Medicine.
Advanced Training and Current Practice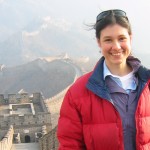 Above and beyond the standard training required for US certification and licensure in Colorado, Kate is grateful for the privilege of having worked with several senior practitioners. In 2007, she completed 3 months of advanced training in China. In China, she focused on Chinese herbology and the treatment of dermatology, autoimmune disease and women's health in private clinics with senior doctors Fang Xian-Shu of Chengdu University of Chinese Medicine and Wu Bo-Ping of Zhejiang Traditional Chinese Medicine University. She also studied acupuncture and moxibustion, classical Chinese medical texts and Chinese herbology at Zhejiang Traditional Chinese Medicine University and Zhejiang Provincial Hospital in Hangzhou, China. In 2011, she visited herb farms and processing facilities in China's "medicine capitol," Anguo (Hebei province). There, she delved deeply into understanding the cultivation, processing and safety considerations of Chinese herbs, herbal dietary therapy, the history of herbal medicine in China. She also gained first hand experience with the modern technology that allows herbal medicines grown fresh on farms across the ocean to benefit her patients in Boulder. Kate's experience and connections in China continue to profoundly deepen her perspective on, understanding, and practice of Chinese Medicine.
See Kate's photos of her trips to China here
Kate has also pursed advanced level continuing education in the West, in both acupuncture and Chinese herbal medicine. She is honored to have shared a clinic for over 10 years and participated in long term mentorship studies with the late Chip Chace in Boulder, CO. With Chip, Kate focused on developing her osteopathic palpatory diagnosis skills, including Engaging Vitality training and techniques, treatment planning and herbal prescribing. She studied facial rejuvenation acupuncture with Virginia Doran, and has participated in advanced palpatory diagnosis and acupuncture trainings with acupuncturists Dan Bensky, Koei Kuwahara, Jason Robertson, and Matt Callison. She also helped to organize and participated in advanced classical herbal medicine trainings with world-renowned lecturers and practitioners Arnaud Versluys, Dan Bensky, and Craig Mitchell, and in 2013, completed a 19-hour advanced course in Chinese Medicine for the Treatment of Infertility with Jane Lyttleton.
In pursuing her study of Chinese language and to help bring much needed translations to the West, Kate has worked for the Beijing-based People's Medical Publishing House (人民卫生出版社) as an editor and translator of the Materia Medica Study Guide and Acupuncture and Moxibustion for Stroke Rehabilitation.
Kate currently practices acupuncture and Chinese herbal medicine alongside her colleague Monika Chace, PT, at Stillwater Health in Boulder, Colorado. This integrative health clinic offers patients the convenience of a complete on-site herbal pharmacy, nutritional supplements, cranial sacral and visceral manipulation, and more. For 5 years, she ran the sliding scale Community Acupuncture Clinic at the Boulder Nurse Midwives office, YoMama Yoga, and the mama'hood in Boulder.
Kate has a special interest in women's health, especially the transitions of adolescence, fertility planning, pre- and postpartum care and menopause, as well as internal medicine. Along with acupuncture and Chinese herbs, Kate has a strong interest in dietary therapy, including traditional Chinese dietary therapy and whole foods based nutrition. She is committed to treating the whole person, making sure to understand the goals and challenges of each individual. Kate's patients appreciate her skill as well as her gentle nature.
Personal Bio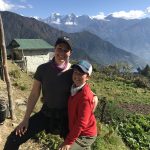 I love my work, and feel lucky to have a career that integrates seamlessly with my lifestyle and passions. When not working directly with clients toward the cultivation of healthier, more integrated individuals, families and communities, I can be found hanging out with my middle school aged son, cooking, reading, dancing, walking outdoors or scheming about my next adventure. I am also a licensed Realtor in Colorado, which has allowed me to turn a long-time hobby into another means of serving our community by helping navigate the transitions of buying, selling and investing in property in our dynamic Boulder real estate market. I am committed to giving back to my community, and make regular monthly contributions to World Pulse, and also donate time and money to other organizations such as Boulder Valley Women's Health and Dance To Be Free. In 2019, my son and I had the good fortune to participate in a medical volunteer trip in Taksindu, Nepal with Sherpa Mountain Adventures, and in 2021 we completed a thru-hike of the Colorado Trail. For more on my favorite books, websites and other things I find interesting, see the online resources and recommended reading pages.
"Kate is not only a wonderful human but she is amazing at what she does! She listens to every detail I tell her and I am feeling amazing since I started to see her. I would highly recommend going to see her!!" – A.G., Boulder, CO