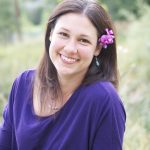 Out of Office update
Kate is currently out of the office until August 19, 2021
Sarito Carroll is covering my practice during this time. She is also located at 948 North St in Boulder, and can be reached at 720-280-9970 or www.fivepetalshealth.com/
Other recommended local acupuncturists:
Tara Brockman: http://tarafbrockman.com/
Jason Blalack: https://www.chinesemedicinedoc.com/
Kathryn Bauer: https://kenzaiacupuncture.com/
Cameron Elmendorf: https://solsticehealth.com/site/
Jennika Wildau: https://bodyhaus.org/
Serena Moss: https://acumoss.com/
Hasan Kozan: 303-589-1447
Sheila Liewald: https://redaspenwellness.com/
Boulder Community Acupuncture: http://www.bouldercommunityacupuncture.com/
Left Hand Community Acupuncture: https://www.lefthandacu.com/
COVID-19 update

Kate is fully vaccinated against COVID-19! I received my 2nd Pfizer shot on 3/19/21. Masks and all other COVID precautions below will remain in place.
Kate is not accepting new patients at this time. I currently have in-person office hours available on Mondays, Thursdays and Fridays for established patients, which can be scheduled online. Virtual telehealth appointments are available as well.
As always, the health and safety of my patients is my first priority.
The following precautions are in place to protect myself and my patients, and to minimize the risk of spreading COVID-19:
If you have signs of ANY illness (fever, cough, digestive issues, etc.), do not come into the office. Last minute cancellation fees will be waived if you suddenly feel ill before your appointment.
If you know or suspect that you have been exposed to COVID-19 in the last 14 days, please do not come into the office.
Everyone is required to wear a mask in the office (including during treatment), and to wash their hands upon arrival.
Patients are asked not to bring additional family members or friends into the office if possible.
Patients are scheduled with at least a 15 minute gap between per room, to allow time to ventilate and disinfect the office. Please arrive promptly for your appointment (please wait in your car if you arrive early).
Air filters are used continuously in every room, including a combo HEPA/ UV filter in the treatment rooms and the bathroom. Windows are opened between treatments and during treatments as weather permits for additional ventilation.
Office surfaces (treatment table, desk, door knobs, light switches, chairs, bathroom, computers, phones, etc.) are disinfected regularly each day.
A pulse oximeter and touchless thermometer are available to screen patients for signs of silent hypoxia and fever.
I am wearing a mask at all times in the office, and washing my hands and / or using hand sanitizer before each patient contact.
Herbal prescriptions will be filled Mondays, Thursdays and Fridays, which can be picked up at the office or mailed.
Supplements can still be ordered online with a discount and delivered to your home when you order through my website: http://www.acupunctureinboulder.com/nutrition/order-supplements/
Please don't hesitate to reach out if I can be of any support.
I encourage patients to continue to maintain their health and immune systems during this time by getting plenty of sleep, drinking lots of fluids (especially warm fluids), maintaining healthy eating habits, getting regular sunshine and exercise when appropriate, managing stress, and staying connected to loved ones.
I hope you all continue to stay well; I look forward to seeing you soon!
-Kate
If you are a former patient of Chip Chace who was seen since 2017,  free to schedule an "established patient" visit online. If you had not seen Chip since 2016 or earlier, please schedule a "new patient" appointment. Feel free to contact me with any questions. 
Welcome to the wellness practice of Kate Blalack, L.Ac. Kate is a national board (NCCAOM) certified practitioner of Acupuncture and Chinese herbal medicine in Boulder, CO., honored to be serving the Front Range since 2007.
Kate offers a dynamic, holistic approach to your health concerns, understanding that each client is a unique individual with different needs, preferences and goals.
I've read many reviews about Kate, some of the words used to describe her are professional, compassionate, highly skilled, gentle, genuine, caring, intelligent, quiet, calm, warm, knowledgeable. I agree with all of these. The help Kate has given me is a cornerstone to my health and well being. I look forward to continued improvement and growth towards better health under her care. – Mark S., Boulder, CO
What sets Kate Blalack Acupuncture apart?
Customized treatments: Kate understands that each patient is an individual, with unique concerns and goals. While she is aware of many new protocols, your acupuncture and herbal treatments are tailored to maximize YOUR personal healing and well-being.
Experience: Licensed since 2007 after 4 years in a Masters level Chinese Medicine program and several months studying Chinese medicine in China, Kate has over 13 years of full time professional experience in East Asian medicine. Before that, Kate spent several years working in Cancer Care and post-surgery at Boulder Community Hospital and as a backcountry guide and wilderness EMT in the U.S. and in Asia for a total of over 20 years in health care.
Study in China & Advanced Training: Kate spent several months in China in 2007, 2008 and 2011 specifically to study Chinese herbs, acupuncture and dietary therapy with master physicians. She worked for the People's Medicine Publishing House on translations of Chinese medicine textbooks on herbal medicine and stroke treatment. In addition, Kate has pursued hundreds of hours of continuing education from the most knowledgeable teachers in the west, specifically in women's health, herbal medicine, facial rejuvenation, sports medicine, and palpatory diagnosis techniques.
Raw herbs, customized herbal prescriptions and convenience: The use of Chinese herbs can greatly expedite your healing process. Instead of using pre-made pills or powders, Kate tailors each herb in your prescription exactly to your needs. Raw herbs, which are the standard in China, but rarely offered by TCM practitioners in the West, are the most potent and traditional way of prescribing Chinese medicine. Furthermore, our on-site herbal pharmacy saves you time since you can usually pick up your custom-made herbs the same day as your treatment. "Instant" powdered herbs are also offered for convenience. Your prescription can be modified on a week-to-week or even day-to-day basis as you progress. Therefore, you save money by only getting what you need, and can call in refill orders between treatments as needed. You can also order supplements easily online to be delivered directly to your home.
Flexible scheduling: Kate offers convenient online scheduling, cancellations, and automatic waitlist notifications to make your treatment schedule work for you.
Network and resources: Kate loves collaborating with other health professionals. She has close relationships with medical doctors, functional medicine practitioners, chiropractors, psychotherapists, midwives, coaches and body workers to get you comprehensive and added support whenever needed.
Patient satisfaction: Read over 200 reviews of Kate's work on Genbook and Google.
Ongoing support: Whether you see Kate once or 1000 times, and even if you haven't seen her in 10 years or have moved away, Kate is committed to being an ongoing resource to her clients and community. Feel free to reach out anytime.
All of me feels cleaned out and as if I have a fresh start to begin another week.  I feel free from junk, lighter, loved and cared for…  I have been with someone who 'gets' me and I was in a space where I could feel safe and free to be all of who I am. Because I am supported, I feel stronger and more full of courage to live life…   I am incredibly grateful to you, for your work and for being a loving example of health and wholeness. -KJH, Lafayette, CO
Traditional East Asian Medicine
TEAM (or TCM)  is a complete medical system, capable of addressing a variety of disorders via acupuncture and other modalities. Acupuncture has been recognized by the World Health Organization (WHO) and National Institutes of Health (NIH) to be an effective treatment for many conditions, including:
Addiction withdrawal
Allergies, sinus congestion, and asthma
Anxiety
Arthritis
Chemotherapy/Radiation side effects
Common cold and flus
Depression
Dermatological disorders including rashes, warts, eczema, psoriasis
Digestive problems
Fibromyalgia
Fertility issues in women and men
Headaches and migraines
High blood pressure
Insomnia
Pain, including acute and chronic neck, shoulder, hip, knee and back pain, carpal tunnel, tennis elbow, sciatica and dental pain
Pregnancy

and

postpartum
Stress
Stroke Rehabilitation
Urinary infection
Weight control
Kate Blalack Acupuncture welcomes people of all ages, genders, races, sexual orientations, abilities, cultures, national origins, backgrounds and religious and political beliefs.